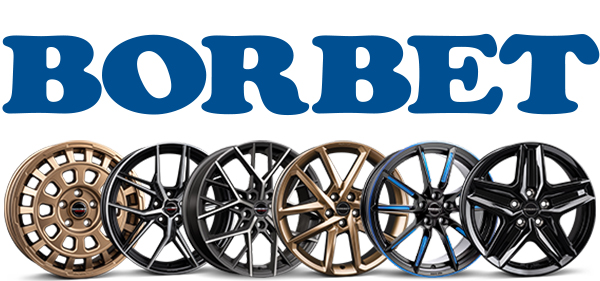 Since 2010, we have been the proud distributors of Borbet, the premium German rim brand. Born in 1962, Borbet produced more than 14 million rims last year in 6 factories worldwide with 4255 employees!!! 95% for the OEM with the biggest customers being the German premium car manufacturers but Borbet also has a good reputation in the 'aftermarket': Borbet ranks second with 38.2% name recognition in Germany, behind BBS (64.7%), according to Auto Motor Sport.
Why is Borbet in Atraxion's range?
Borbet is technically maniacal about the weight and load-bearing capacity of its rims. By default, all rims are already light because they are produced by 'low pressure casting', a method that generally requires less aluminium than the classic 'gravity casting'. Thanks to their experience and technological leadership, they are able to make some models even stronger and especially lighter by using:
UC: 'Undercut' is the removal of all excess aluminium at the back of the rim.
FF: 'Flow Forming' is rolling the rim bed which increases the density of the aluminium
his year, the Borbet QX was introduced in 8x19 weighing just 9.3kg and with a load capacity of 690kg. You can compare all load capacities and weights of our rim brands at www.atraxion.com. Another example is the 'standard' rim Borbet W: in 6.5x16 weighs only 7.6kg while an original VW Woodstock rim weighs 10.3kg.
Borbet's CW models are especially for vans and campers with very high load capacities in different colours. Load capacities of up to 1400kg per rim WITH Tüv approval, the guarantee that the rims are strong enough even for the heavy mobile homes.