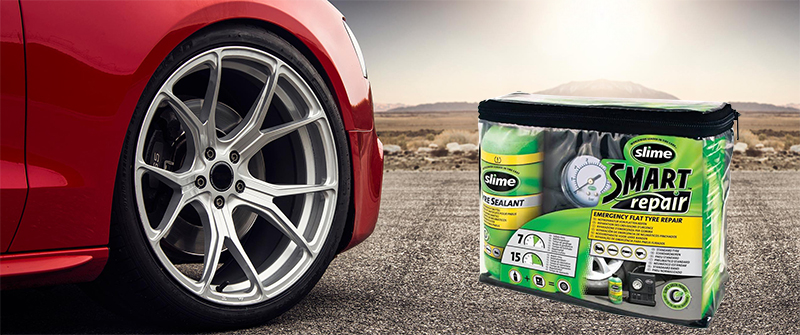 Besides the ContiMobilityKit, AtraXion also offers the budgetfriendly Slime Smart Repair. This kit also seals punctures up to 6mm. The reparation* takes 15 minutes max.
Slime's Smart Repair kit stands out from other repair systems:
• Tyre sealant WITHOUT latex: most repair kits work with latex or foam, which can damage the inside of the tyre. Slime uses a gelatinous fluid that leaves no traces.
• TPMS safe: the tyre sealant with yellow TPMS safe icon lable is specially designed to be used on tyres with TPMS.
• Multifunctional compressor: includes adapters for air mattresses, rafts, beach balls, etc…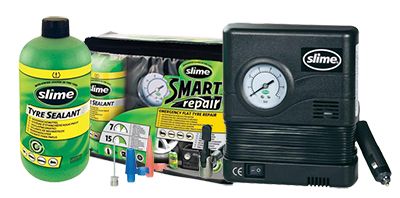 The kit (23x18x7cm) consists of the following:

• 12V compressor with built in tyre pressure dial gauge
• Tyre sealant with Fibro-Seal™ technology (enough for 1 tyre)
• Valve core removal tool
• Tools and adapters
• User manual

*ATTENTION: this is a temporary solution, the tyre must be repaired permanently within a couple of days.