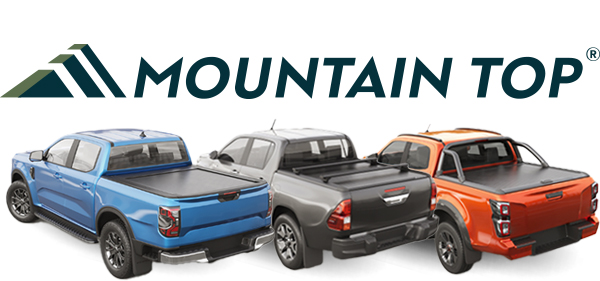 Another world brand that has made the choice for Atraxion and we are very proud of it!
Mountain Top now relies on Atraxion for the distribution of its 4x4 accessories in the Benelux.
The originally Danish brand Mountain Top , founded under the name Bjerg Cap, has been around for more than 40 years.
Mountain Top has become the global market leader in roll covers for pickups and related accessories such as cargo carriers, roll bars, bed divider and cargo slides.
Mountain Top has been an OEM supplier to VW, Ford, Toyota etc…. for many years.
They now have branches in Denmark, USA, Australia and Thailand.
Atraxion will stock and offer all popular items at https://www.atraxion.com/nl/accessoires-auto/brand/E00C1
In the Benelux we also work with partners who can do the assembly